Success stories
Water, Weather and Environment
Revitalising the Great Barrier Reef's water quality
Sustainable nitrogen reduction using KISTERS and TRiOS sensors.
Precisely monitoring sensitive ecosystems makes it possible to conserve them in the long term.
KISTERS and TRiOS unite for sustainable nitrogen reduction.
The Queensland Government is committed to safeguarding the Great Barrier Reef to ensure its long-term survival. Enhancing reef water quality has emerged as a top priority in this endeavour. Among the various factors impacting the Reef's health, the reduction of pollutant run-off into local waterways, specifically sediment, nutrients and pesticides, is identified as a critical aspect affecting the well-being of coral and seagrass ecosystems. By utilising TRiOS sensors, the Department of Environment and Science (DES) can collect precise measurements of nitrate and leverage these data to collaborate with growers, industry and tourism in optimising and reducing nitrogen outputs.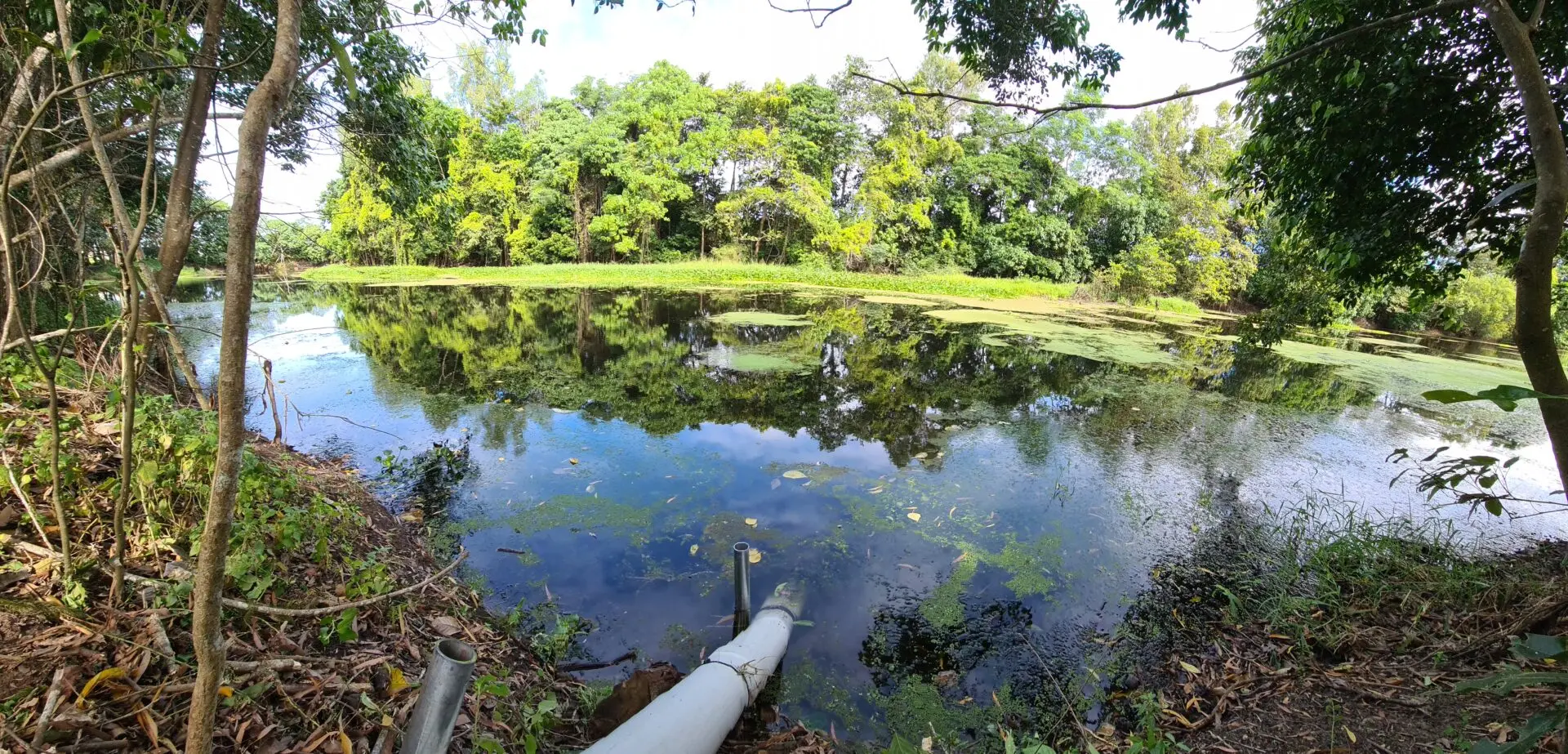 The story of The Department of Environment and Science (DES)
Nitrate is a key nutrient within both ecosystems and industry. However, in excess amounts it can lead to water pollution and eutrophication. High nitrate levels can result in increased algal blooms and the subsequent depletion of oxygen in the water, negatively impacting the health and biodiversity of the Great Barrier Reef ecosystems. Excess nitrate run-off onto the Great Barrier Reef has also been identified as a contributing factor in outbreaks of the Crown of Thorns starfish. Under the Reef 2050 Water Quality Improvement Plan, a comprehensive initiative aimed at preserving the health of the Great Barrier Reef, monitoring nitrate levels and water quality across 23 different catchments is a key component. Working with KISTERS, TRiOS sensors have been deployed across 15 of these catchments, enabling high frequency sampling of nitrate levels in situ. The accurate high frequency monitoring of waterways is vital to inform decisions around measures to minimise sediment, nutrient and pesticide pollution in local waterways. By doing so, The Reef 2050 program aims to enhance the health and resilience of all Reef ecosystems, including coral and seagrass.
The challenge

The solution

The benefits
The challenge
Traditionally, the comprehensive monitoring of nitrate levels in water bodies has been hampered by logistical restraints around the collection of discrete water samples, as well as by in-stream parameters such as turbidity, particularly in catchments prone to flooding. These issues make it challenging to obtain reliable and high-quality nitrate data, hindering effective environmental management efforts.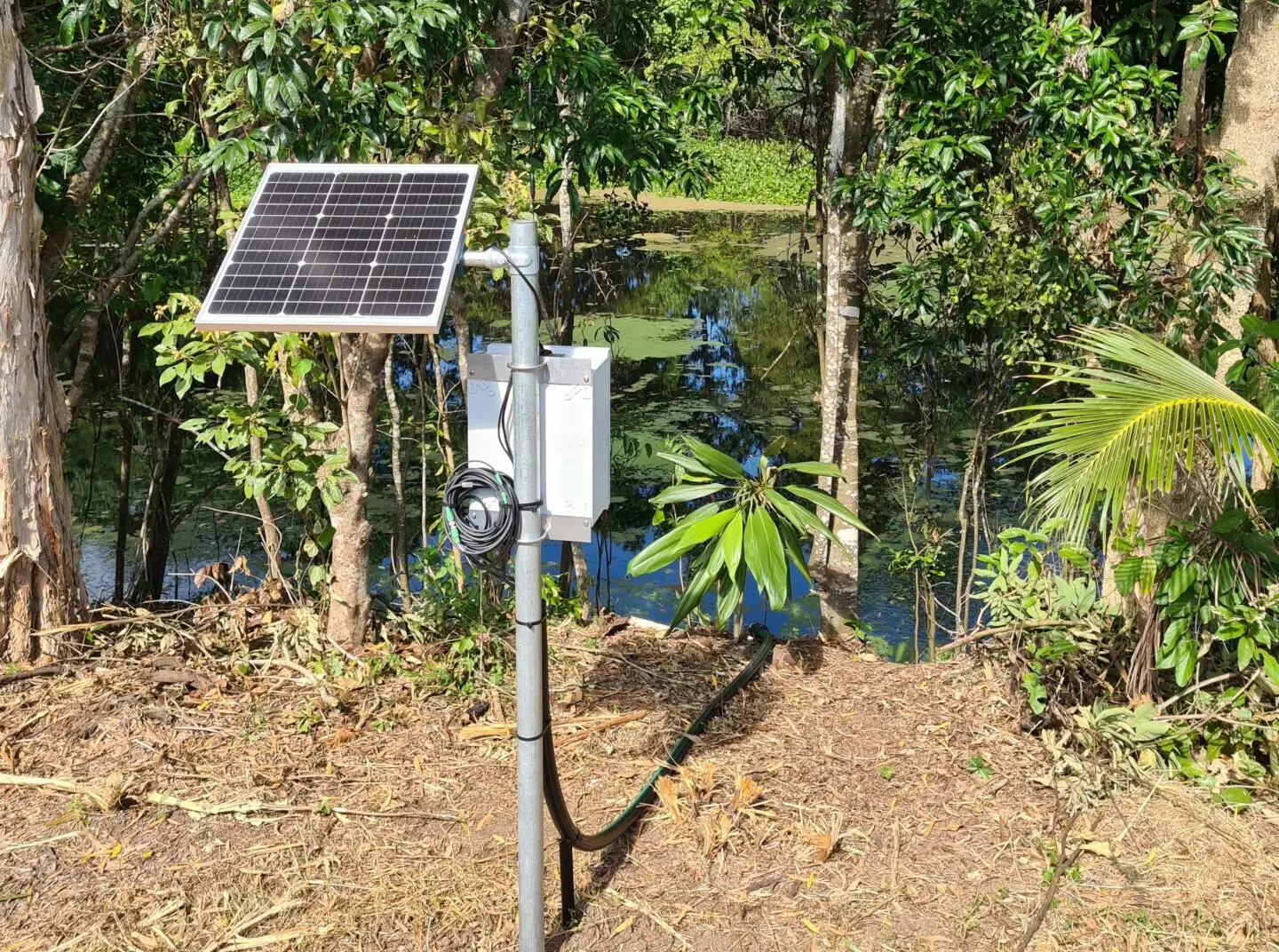 The solution
Meeting this challenge, DES adopted TriOS OPUS sensors supplied by KISTERS. These sensors utilise a full-spectrum range capability that allows them to accurately account for disturbances such as turbidity, ensuring accuracy in nitrate monitoring. This feature proves to be especially valuable in catchments prone to flooding, where turbidity is a significant concern.
Moreover, the OPUS sensors can be equipped with wipers, enabling them to be installed in catchments for extended periods without the need for frequent servicing. This deployment flexibility ensures consistent monitoring over months, significantly reducing maintenance requirements. Furthermore, the data collected by the OPUS sensors, including the status of the sensor, can be easily accessed remotely. The sensors provide output options via RS232/MODBUS and SDI-12, enabling users to remotely view the collected data and monitor the sensor's performance, simplifying the process of data analysis and decision-making.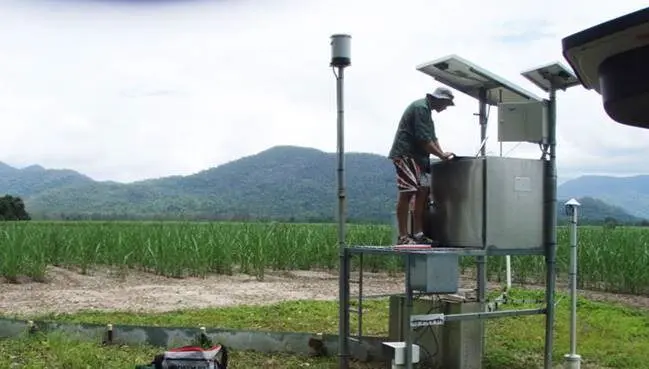 The benefits
Through the ongoing engagement between DES and KISTERS, significant progress has been achieved in monitoring water quality in the Great Barrier Reef catchments. The deployment of TriOS Opus sensors has allowed for continuous measurement of nitrate levels at high frequency, providing a comprehensive understanding of nitrate concentrations entering the Great Barrier Reef lagoon from the monitored catchments.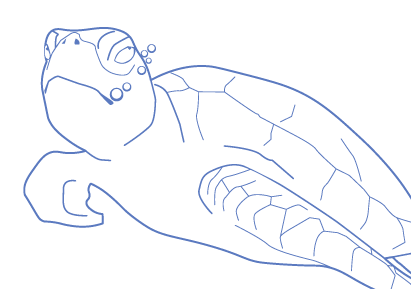 These real-time data empower stakeholders to help them make informed decisions and take proactive measures to mitigate the impacts of nitrate pollution on the Great Barrier Reef. By monitoring and managing nitrate levels effectively, the Reef 2050 Water Quality Improvement Plan can work towards reducing nutrient pollution and protecting the delicate balance of the reef ecosystem.
Contact us
Share this
Expertise in water quality management from KISTERS.
If your organisation is facing similar challenges with nitrate monitoring or would like to optimise water quality management, we invite you to get in touch with KISTERS. Discover first-hand how our cost-effective solutions and expertise can help your organisation and ensure safer communities.
Let's pave the way for a resilient and sustainable future together.
Contact us
The TriOS OPUS sensors have allowed us to accurately measure and report on nitrate concentrations in near real-time across catchments covering more than 1500km of the Queensland coastline in GBR Catchments. This has enabled an ongoing conversation with industry and landholders about nitrate movement within the monitored catchments.
Ben Ferguson, Senior Scientist, DES