Products & Services
KiTrainer
SaaS: Digital learning for employees and third-party companies
Software for training management and e-learning
KiTrainer – Your Professional Training Manager
KiTrainer is your complete training solution for digital learning, learning management, and in-person events. It organises, hosts, monitors, documents, and ensures legal compliance for your personnel training efforts.
The software offers plenty of flexibility. Users decide when and where they want to access and work through individual training units, saving you time and money. Digital learning is supplemented with planned and documented classroom events, in effect creating an end-to-end solution for your training management.
The software does not match individual users to specific training results for privacy reasons. KiTrainer only documents the current training progress. No information regarding the time spent on each unit or any quantification of success for individual employees are stored. These are only some of the reasons why KiTrainer is widely accepted by works and staff councils.
Solution benefits
1
Anytime Availability
KiTrainer lets you get on with your training whenever you have time – and you can access the learning content via your PC, workstation terminal, or tablet.
2
Automated Scheduling
KiTrainer offers fully automated organisational and documentation functionalities to help you set up milestone dates and course completion deadlines.
3
Assessing Training Success
Customise the learning content to suit specific target groups.
4
Seamless & Permanent Archiving
Safeguard the ongoing training progress of your personnel, visitors, and third-party companies with legally compliant long-term archiving functionalities.
5
User-Friendly
It won't take long for you to familiarise yourself with KiTrainer's intuitive user interface, and you will be ready to roll out your training in multiple languages in no time at all.
Highlights
Online Training for Your Personnel

Online Training for Your Personnel

It is no longer necessary for your personnel to move around their work schedules to attend in-person training events. Instead, they are offered bite-sized units with learning content they can work on when they have spare time. Experience has shown that KiTrainer conveys the same amount of content as in-person presentations – but in half the time. Learning becomes more effective, intuitive, and there is less distraction, when employees schedule their own training time. Shift work, illness, or other absences no longer impact on the training progress of your personnel.

Online Instruction for External Individuals

Online Instruction for External Individuals

Combining KiTrainer with a special access system

KiTrainer is a great instruction tool for external visitors to your premises. Greet your guests at the visitor portal with a multimedia induction for the safety regulations required for entry.

Visitors self-register at the KiTrainer portal to initiate their induction. Once the content has been completed successfully, the visitor can print out a training certificate or visitor's pass – optionally with a photo or signature, which KiTrainer can capture.

Transmit the results directly to your access system to ensure that nobody can enter your premises without the prerequisite induction. Your on-premises safety standards will improve drastically, while your visitor management becomes a lot more flexible.

The KiTrainer solution manages all training dates and deadlines, sends reminders via e-mail, and creates and manages certificates for seamless documentation to satisfy legal requirements, eliminating unnecessary stress for your supervisors and managers.

One-to-One Training / Mixed Learning / In-Person Events

One-to-One Training / Mixed Learning / In-Person Events

KiTrainer organises and monitors legally required in-person training content, as well as the validity of qualifications, authorisations and occupational health examinations. A great timesaver for practical training in the workplace: employees can complete the theory part digitally in advance. KiTrainer: your tool for digital and in-person training.

Target Group-Specific Learning Content

Target Group-Specific Learning Content

KiTrainer lets you create individual induction content and training courses on your key topics with just a few intuitive steps. You can then assign these training courses to your own employees or make them available to visitors.

Customised Hardware Solutions

Customised Hardware Solutions

The KiTrainer portal can be accessed via web browser and on many end devices (PC, laptop, tablet, terminal). In effect, all learning material can be made available for any workstation. We can also supply appropriate hardware on request, e.g. touch PCs for classrooms, or robust terminals for your reception area or production floor, which are optimised specifically for the requirements of in-company training.
Contact our experts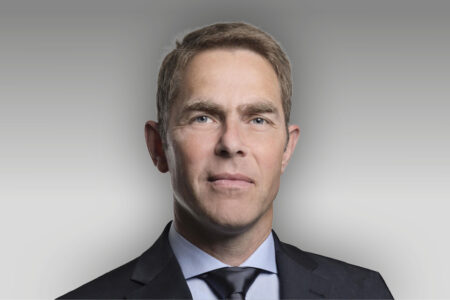 Dr. Marcus Lempert
We are here to help
Learn how we can support your operations.
Contact us