Products & Services
SoCaL, TRANSEC, IGS
Software for Hazardous Material & Goods Management
Software for the classification and labelling of hazardous substances, preparation of safety data sheets, preparation of transport documents for all modes of transport and detailed information on hazardous materials and dangerous goods.
Your efficient data management for business processes
Our solution assists you in the administration, versioning, and archiving of your products.
It offers standardised phrases and templates to make your daily tasks a lot faster to handle, and these text components can then also be translated to other languages of your choice with just one click. This software complements our comprehensive solution for your hazardous material & goods management, and our flexible interfaces allow an easy integration into your existing IT systems.
Solution benefits
1
Data Security
An in-house installation will ensure that all your sensitive information remains safely on-premises.
2
Legal Compliance
We keep you up to date with the latest compliance information and substances data.
3
User administration with roles & rights concept
You create detailed definitions for the scope of rights assigned to individual users, making access to your business-critical processes even more secure.
4
Flexibility
The modular structure of our software and the many configuration options it offers ensure that you get the exact, tailor-made solution you need. And best of all: our interfaces allow easy integration into your existing IT environment.
5
Practical Relevance
Our software has been tried and tested on the market for over ten years. But we don't rest on our laurels – instead, we continuously add improvements and additional development to keep up with and surpass latest legal and regulatory requirements.
Highlights
Hazardous Material Data Management

Hazardous Material Data Management

SoCaL captures all information entered into safety data sheets (SDS) and outputs the finished document in PDF format. Automatic versioning keeps track of revisions, and outdated documents are archived correctly. Standard text components and phrases are offered in templates to simplify repetitive tasks. An added benefit: Completed substance and mixture data, e.g. basic formulations that are used in multiple products, can be saved as custom templates.

Hazard Classification & Labelling

Hazard Classification & Labelling

SoCaL offers you two options for the correct classification and labelling of hazardous materials in SDSs: You can either apply the classification provided by the manufacturer or use a software module we provide to create your own. CLP classification ranges from simple hazardous substances to complex formulations. SoCaL also lists approved packaging, special handling instructions and quantity limits in addition to the dangerous goods data if you ever need a hazardous goods classification for any of the five modes of transport.

Safe Transport of Hazardous Goods

Safe Transport of Hazardous Goods

TRANSEC checks all regulations for the transport of hazardous goods and creates checklists to facilitate operational and transport control measures. Relevant legal texts in their latest version are stored for reference, giving you an added layer of safety. The software also provides all the data you need for overviews, balance sheets and transport statistics.

Hazardous Material Handling

Hazardous Material Handling

IGS offers extensive information for many use cases (e.g. oversight authorities, fire & rescue, industry). The database contains detailed information about more than 30,000 substances, their properties, and current legislation fort their handling.
Contact our experts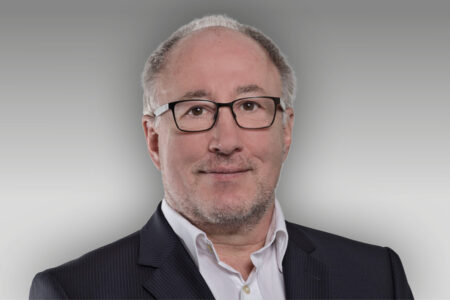 Roland Wiesner
We are here to help
Learn how we can support your operations.
Contact us