Products & Services
Cloud Solutions for the Energy Sector
Our state-of-the-art, high-availability SaaS solutions are hosted in the certified KISTERScloud.
Your business strategy is 'cloud first', and you are in the market for a user-friendly and flexible IT solution that won't break the bank, but still has all the security features you need?
It's time for you to join us in the KISTERScloud! Our Software as a Service (SaaS) Cloud solutions are the most economical, fast, and flexible alternative for on-premises installations.
We operate and manage the software in our own, fully certified data centre and take full responsibility for the IT infrastructure, plus we take care of all update and software maintenance services, so you don't have to. You and your colleagues access your solution and data via a secure Internet connection, leaving you more time to do the things you need to do. There will be no need to hire additional IT personnel, and our complete solutions are fully budgetable. Let's talk! We will find the right solution for moving your business processes to the KISTERScloud.
Your benefits
1
Budgetable Costs
You can save more than 70% on cloud solutions in comparison with on-premises alternatives, making these scalable, high-availability systems a great option for any budget.
2
Certified IT Security
KISTERScloud is the right place for essential infrastructures and business-critical systems, as our security concept is ISO 27001, BSI TR-03109-6, and TÜV TSI certified.
3
Speed & Efficiency
Getting your custom solution set up in the KISTERScloud will take significantly less time than an on-premises alternative. We do all the leg work – like software updates and any other maintenance requirements.
4
Scalability & Flexibility
All software components are subscription-based. You only use what you need, and you can switch or expand your subscriptions when your business grows. Your own in-house IT architecture remains lean and agile.
5
Know-How & Expertise
You can trust our cloud experts to serve your requirements perfectly, eliminating any need for in-house IT specialists, and you can fully concentrate on your core business.
Highlights
Managed Services

Quick setup and flexible configuration: Our KISTERScloud solutions are ready when you are. We set up your client and you're good to go, as soon as you define your system components and the scope of service. Our experts are always on hand to take care of updates, upgrades, and patches.

Managed Instance (SaaS – Software as a Service)

Your customised KISTERS solution is exclusively for you and always available in our cloud. Our experts handle the installation, carry out updates and any required maintenance work, while keeping you in the loop. Migrating your existing on-premises solution to KISTERScloud will make costly installations and IT personnel obsolete. Instead, you will benefit from the very best in IT and data security at budgetable costs. Get in touch for a consultation today!

Business Process Outsourcing (BPO)

Business Process Outsourcing (BPO)

More efficient Smart Meter Gateway administration: BPO is a safe and worthwhile alternative to operating your own gateway if you are a basic or competitive meter point operator. We handle the commissioning of new gateways for you, i.e. we set up your communication infrastructure, facilitate standard operation and, if desired, develop follow-up processes like checking the meter data for completeness and plausibility, creating meaningful substitute values in the event of gaps or implausible outliers, and forwarding verified values to other market participants.

Your Benefit

Having our experts carry out the extensive processes mandated by law for smart meter gateway administration not only saves you time, but also the costs for maintaining the security-certified infrastructures, hardware and software.

Peace of Mind

Our software for GWA runs in the KISTERScloud at our own data centre in Aachen. All aspects of KISTERScloud services – from the technical infrastructure to operating processes and personnel – are ISO 27001-certified for information security management systems. Our data centre furthermore has TÜV TSI certification, and the software solution for GWA is certified in accordance with BSI TR-03109-6, making it officially approved for use in meter point operations.

Certified IT Security & Data Protection

Certified IT Security & Data Protection

We ensure the secure operation of the solutions in our data centre and protect your data to the highest degree. We implement a comprehensive security concept for secure data storage and access. We ensure that with several certifications:

ISO 27001 for information security management systems for

the entire "KISTERScloud Services" business unit (all aspects of KISTERScloud Services, from technical infrastructure to operating processes and personnel)
the support of the business units Water, Energy, Air, EHS

BSI TR-03109-6 for the KISTERScloud solution for Smart Meter Gateway administration, permitting official use of our system for meter point operators.
TÜV TSI certification for the KISTERS Data Center in Aachen

We have put in place organisational and technical measures and continuously review our infrastructure, processes and products from an information security perspective to ensure highest security standards. Our employees receive periodic training in information security, verifiable with relevant certificates.

Additionally, and just in case of emergency, we collaborate with large cloud providers to host our solutions redundantly, ensuring 100% availability and accessibility. Restoring a client solution after a complete blackout will therefore simply require the transfer from a redundant system. We also increasingly work with Infrastructure As Code (IAC), allowing us to build a new, perfect copy of our IT systems with just a few clicks. Trust our expertise.

Our Cloud Solutions for the Energy Sector

Our Cloud Solutions for the Energy Sector

All our solutions for the energy sector are cloud-enabled – and we handle the migration of your on-premises solution to the cloud.

The quickest way is to use one of our managed services: We set up a client for you and you're ready to go.

These services include:

Smart metering systems / intelligent metering (BSI-compliant), esp. gateway administration: software plus setup and operation of an ISMS.
MaCo 2022 incl. encrypted 1:1 market communication (KiSecureMail)
Traditional remote meter reading (analogue and IP-based)
Forecast services for electricity, gas, district heating, water (intraday, short-term, medium-term, long-term)
Energy data management software BelVis (including EDM, PFM, WEB, archive systems)
Contact our experts
Our software solutions incorporate our specialist knowledge, many years of industry experience and IT expertise, as well as our passion for data, IT and the environment. Therefore, we are convinced that we can also support your company with the right solution. From consulting and solution ideas to implementation, support and operation, we provide you with everything from a single source.
Contact us and find out how you can benefit from our expertise.
Arrange a consultation
Existing customer?
Visit our support centre.
Our sales team in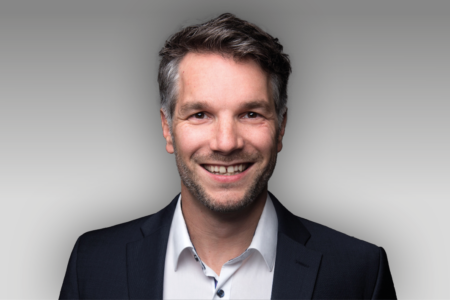 Dr. Markus Probst