News
New version of the KISTERS FieldVisits app with many new features in the Playstore
24 November 2022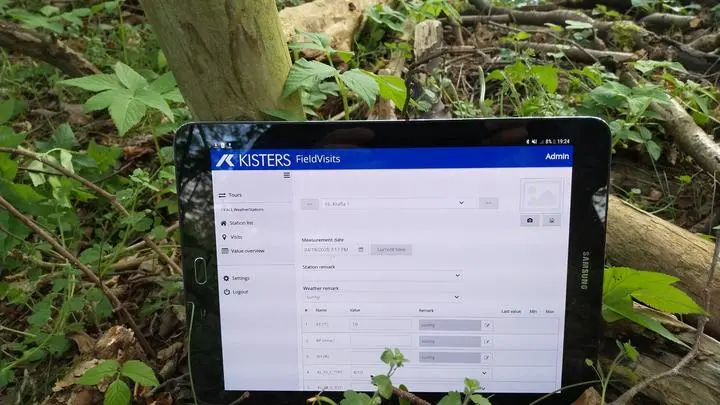 FieldVisits is our KISTERS app that supports on-site measurement in the field simply and efficiently. When used during measurement campaigns and control rounds, it simplifies digital and manual data collection and saves time-consuming organisational work.
New functions
The latest version of the FieldVisits app with many new features is now available for you to download from the PlayStore:
FTPS is now supported for uploading and downloading tours.
The station name can now be displayed on the map.
When saving tours, the date and time is appended to the file name.
Attributes can now be shown and hidden in the FV form.
Sections can be collapsed/expanded in FV forms.
The FV form now also shows you maintenance information from WISKI.
The new functions complement the existing range of functions such as individual configuration, the use of QR codes or GPS to identify measurement points, the addition of photos and configurable thresholds.
Discover the latest version now directly via PlayStore or on our Website.
Share this