Occupational Safety & Compliance
Our software solutions support your efforts for occupational health and safety and environmental protection; we also help you in managing environmental and occupational health and safety.
One System, Many Applications
KISTERS EHS (Environment, Health, Safety) software solutions offer a wide range of applications in the areas of occupational Health & Safety, Environmental Protection, and Hazardous Materials Management.
Our portfolio includes options for:
Occupational Health & Safety
Digital Training
Safety Data Sheets
Hazardous Materials Management
Environmental Information Systems
Occupational Safety Management
Our management systems support authorities and companies in the implementation and monitoring of their obligatory tasks regarding occupational safety and environmental protection. The aim is to implement all legal requirements, facilitate compliance across the board, and to provide a central platform for Compliance Management.
Our expertise in
The KiTrainer solution manages all training dates and deadlines, sends reminders via e-mail, and creates and manages certificates for seamless documentation to satisfy legal requirements, eliminating unnecessary stress for your supervisors and managers.

Occupational Safety

Standard solutions in support of your occupational safety management and all tasks related to regional requirements.

Your single solution for Occupational Health & Safety

WAUplusCM offers a solid basis for all Occupational Health & Safety requirements in your company. With our software, you will be able to handle and document all legal requirements, hazards, and protective measures. WAUplusCM promotes a structured approach keeps you firmly in the driver's seat. Its focus is on the topics of Hazardous Materials Management (maintaining the hazardous substance register, EMKG (Workplace & Chemicals), etc.), Occupational Health & Safety Management (incl. risk assessment and operating instructions), as well as accident and environmental management (AwSV). The tool creates all required documentation for publication on your intranet, allowing you to distribute important information to all workplaces. Let's talk about how WAUplusCM can become your central management system for Occupational Health & Safety (OHS).

Hazardous Materials Management & Product Safety

State-of-the-art web-based software solutions for the classification and labelling of hazardous materials, for the creation of safety data sheets, labels, operating instructions, and for maintaining the hazardous substances register.

Hazardous Materials Management & Product Safety

Data Management for Business Processes

SoCaL is a state-of-the-art web-based tool for the classification and labelling of hazardous materials, and for the creation of safety data sheets (SDS) and labels or operating instructions. SoCaL facilitates the management, versioning, and archiving of your products. Standard text modules make your daily tasks a whole lot easier and allow easy translation into other languages. Optional add-ons like exposure scenarios or the Hazardous Materials Management module transform SoCaL into a comprehensive and invaluable solution. Another benefit: SoCaL easily integrates into your existing IT systems via customisable interfaces.

Environmental Protection

Module-based, central management system for comprehensive support in operational environmental protection and environmental management, including legally compliant documentation.

Information System for Environmental Management

K3 Environment – the information system for environmental administrations – is a comprehensive solution with built-in transaction processing. A very useful set of functions, central data storage and data availability across a whole host of specialised applications, paired with user-friendly and intuitive interfaces, plus a high level of user-friendliness will help you overcome any challenges you face in your daily tasks.

Hazardous Materials

Software for the legally compliant application of dangerous goods regulations by various user groups (authorities, industries, forwarding agencies and hazardous goods consultancies) and for all modes of transport.

Getting hazardous materials safely from A to B

The transport of hazardous materials can pose serious risks for people and the environment. There are a whole host of laws and regulations to comply with to prevent all kinds of disasters. Companies, service providers, and enforcement authorities are faced with the additional conundrum that legal provisions are not just highly complex constructs: they are constantly changing and adapting to match new standards of science and technology. Systematic software support is indispensable for verifying regulatory relevance for multi-material transports, and, of course, the current status of regulations and personnel training progress.
Contact our experts
We believe in the flexibility of water data management to unlock the potential of cross-cutting information systems. This is why we are delivering successful water data management solutions for more than 30 years.
Contact us and find out how you can benefit from our solutions.
Arrange a consultation
Existing customer?
Visit our support centre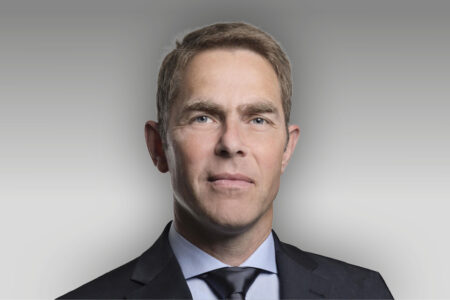 Dr. Marcus Lempert